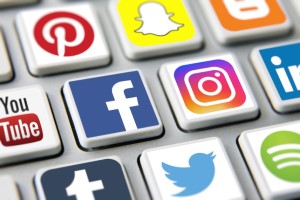 Today we are looking at the Social Media trends we see for 2022. From the rise of the Metaverse to the increasing importance of social selling to video in recruiting, let's look at the trends we think will impact us in 2022.
Metaverse
What is the Metaverse? The Metaverse is the overlap of the physical and virtual world, utilizing Augmented Reality and Virtual Reality, changing how we socialize, shop, and enjoy entertainment. With Facebook's name change, the Metaverse is now the major topic for 2022. But the Metaverse is not a Facebook product, nor are they the only company expanding in this area.
Snapchat is an early leader in the Metaverse. Snapchat has been working on AR tools for years, including its glasses. Brands can currently sell virtual versions of their products to be used with your Avatar.
2022 will see more development across multiple platforms to embrace the Metaverse. There is much room for companies to expand in the Metaverse, immersive communities, more personalized customer service, to even as simple as virtually trying on clothes. Now is the time to start looking at areas where your company can take advantage of this movement.
Social Selling
Digital buying has been on the rise for some time. The pandemic forced companies that were slow to join with digital purchasing into the field. 2022 will see this expand even more. Social selling is exploding through native advertising as the younger generations are tuning out traditional ads. Shopping is now a form of entertainment, and if you are not utilizing influencers in your marketing, now is the time to expand into this area. Social selling is also expanding into Crypto and NFT.
Meta brand Facebook and Instagram are working on expanding social shopping. Expect to see an increase in shoppable posts, improved product discovery, and an increase in live shopping. Twitter is moving forward with Livestream shopping. Walmart was the first to test this option with a live event on November 28. Expect to see more shopping options being tested across platforms in 2022.
Monetization
In 2022 we see a movement to improve monetization options for creators. Both TikTok and Twitter are exploring opportunities to improve monetization.
Super Follow, which launched in September, on Twitter allows content creators to offer gated content in exchange for a monthly subscription fee.
TikTok is looking to expand its eCommerce and brand partnerships. TikTok Shopping allows you to link videos to product pages and offer live shopping. In contrast, its Creator Marketplace allows brands an easy tool to connect with and track campaigns with influencers.
Omnichannel
In 2022 you can no longer be in social media silos. Your target audience is no longer one, just one or two platforms. It is important to reach out on multiple platforms. Each platform offers a different style of content that speaks to various users learning styles (https://lionzone.com/blog/can-incorporating-learning-styles-improve-your-marketing-strategy). Reaching out in other formats is the best way to broaden your audience and your customer base. For more information about which platforms are the best for your company to target, check out Which Social Media Platform is Right for my Company (https://lionzone.com/blog/which-social-media-platform-is-right-for-my-company)
Recruitment
Sourcing Candidates (https://lionzone.com/blog/step-1-sourcing-qualified-candidates) via social is nothing new. Recruiters have been using sites like LinkedIn for years. But is this the best way to reach younger candidates? Young Millennials and Gen Z desire to express their creativity when applying for jobs. TikTok has jumped in to fill this void with TikTok resumes. The jury is still out on the success of these resumes, but the use of videos in the hiring process is on the rise.
LinkedIn also is improving its video connection opportunities. LinkedIn's focus is on enhancing remote recruitment. One of the tools they are now offering is a native in-app video conferencing directly from their chat feature.
You have been expecting it—the sales pitch. Here it is! As I am sure you have discovered, this blog was created by Lionzone Digital Marketing. My favorite feature of our services, no long-term contracts! If we don't earn your business every day, we don't deserve to keep you! We would be more than happy to assist your company with its Social Media Marketing needs; for more information about our services, please see https://lionzone.com/social-media-marketing.