Update Your Recruitment Processes to Better Reach Hidden Workers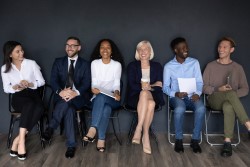 A recent study by Harvard estimates that there are currently 27 million hidden workers in the US. These invisible workers are actively seeking out work but are often overlooked due to gaps in employment and other factors that discount the skills they bring to the table. In today's tight labor market, it is a mistake to disregard skilled workers and focus only on chasing a unicorn (perfect candidate who possesses all the required skills and fulfills all your wish list items). The resumes of these overlooked candidates often do not even make the desk of your recruiters; they are repeatedly kicked out by the recruitment AI systems you have in place. Today we will look at some steps you can take to ensure that you are not missing out on these skilled workers.
Improve Your Job descriptions, so Your AI Will Understand What Skills Your Position Requires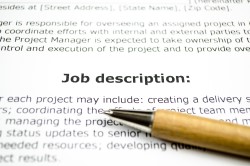 Job descriptions can make or break your recruitment process. Too often, candidates are discouraged and do not apply, or your AI kicks them out of consideration due not to their lack of skills but the wording of your job descriptions. Overstuffing your job description with every wish and desire for the position that goes far beyond what is needed to fill the role successfully will result in good candidates being lost.
According to INC.com, When speaking to the Wall Street Journal, lead Harvard Researcher Joseph Fuller, "cited examples of hospitals scanning resumes of registered nurses for 'computer programming' when what they need is someone who can enter patient data into a computer. Power companies, he said, scan for customer service backgrounds when hiring to repair electric transmission lines. Some retail clerks won't make it past the hiring system if they don't have 'floor buffing' experience."
To avoid AI stopping your qualified candidates in their tracks, you need to review your job descriptions carefully. Are you listing only the most important skills and qualifications required to be successful in the position? Are you ensuring that these skills are correctly worded to avoid the types of issues mentioned by Joseph Fuller? Be sure to leave out any desired skills that can be easily taught to the right candidate.
Change Your AI Filters
\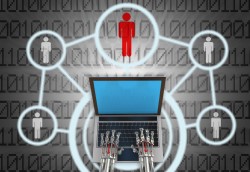 Most Applicant Tracking Systems and Recruitment Management/Marketing Systems are set to filter negatively. They think in terms of what is not present instead of what is. Don't let AI turned down the help you need because one minor skill that can be taught is missing. Instead, turn your thinking, and in response, your AI's thinking from what don't they have to what do they have. When you turn the focus to positive, you get a better picture of the candidate as a whole and the skills they possess that are beneficial to your organization.
Create a Better Candidate Experience
The Harvard Study showed that 84% of these "hidden workers" stated that the application process was too difficult for many positions. Most of your applicants (70%) are searching and applying to jobs via their phones. If your applications are too long or not mobile-friendly, qualified candidates get frustrated and do not complete the process. It is vital in today's competitive atmosphere to ensure that you offer the simplest and easiest to use method for receiving applications. If you are not, the company down the street is.
Beyond simply offering mobile-friendly options, are you currently utilizing SMS (text) recruiting? The flexibility and ease of Text to Apply campaigns can open the door for many of the "Hidden Workers." Text to Apply campaigns can be shared on social media, physical locations, and even your website, reaching candidates where they are and improving ease and time to apply. 89% of job seekers would rather text a company about an open position vs. emailing or calling on the phone. Text recruiting also benefits discreetness in communications, which can be essential for passive candidates.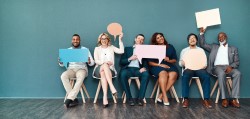 Improving your job descriptions, updating your AI filters, and creating a better candidate experience can offer your recruiters up a wide range of qualified candidates for your positions. Thus, saving you time and money on the recruitment process while simplifying the system for your candidates and recruiters while boosting morale.
Here it is! You have been expecting it- the sales pitch. As I am sure you have discovered this blog created by Lionzone Digital Marketing, which means that we would be more than happy to assist your company with their Recruitment Marketing needs; for more information about our services, please see https://lionzone.com/recruitment-marketing. My favorite feature of our services, no long-term contracts! If we don't earn your business every day, we don't deserve to keep you! Lionzone Digital Marketing- we get results!