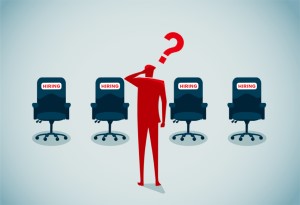 Looking ahead to 2022, what trends do we see for recruitment? The candidate market looks like it is here to stay for at least the first half of 2022. The use of AI and Automation processes are gaining importance. Streamlining your recruitment marketing is key for the next year.
Candidate's Market
There is no doubt that it is a candidate's market; this does not look like it will change significantly in 2022. Job seekers are looking for flexibility, increased benefits, and companies that make inclusion a priority. Ensure that your marketing highlights those features to ensure interest by top talent.
Spend time in the new year delving into and reevaluating what your ideal candidate looks like and revising your job descriptions. Too often, companies miss out on the best candidates due to poorly written job descriptions.
AI and Automation
AI and Automation are at the forefront of most conversations today. AI can reduce stress by taking tasks off your recruitment team, such as screening, scheduling, and communicating with candidates. However, you must evaluate AI carefully. While AI can be a good tool for avoiding bias, it is only as good as you set it up to be. Carefully watch how you are implementing its ability to screen candidates, it is far too easy to set up your AI so that it screens too aggressively, and you miss out on great candidates.
Where Automation shines is in nurturing. Automation allows personalized nurturing without the time-consuming hassle of manual communications. If your ATS does not have candidate relationship management capabilities with nurture functionality, make updating your systems with these functions your #1 priority for 2022.
Employee Retainment
Employee retainment and nurturing are more important now than ever. Invest in your current employees, develop their skills to fit your needs while increasing morale and commitment to your company.
Focus on internal communication campaigns, make sure your employees understand the value they gain with your company. Showcase your employee stories and focus on ensuring that your company culture matches your values. Think of 2022 as the year of employee appreciation; let them know how much they matter.
Recruitment Marketing
To compete in today's competitive market, you must accelerate your recruitment marketing. Gone are the days of investing in one channel only. You must have coordinated cross-channel campaigns for employer branding and job advertisements. Utilizing a data-driven approach, now is the time to reevaluate how and where you source your talent.
You have been expecting it—the sales pitch. Here it is! As I am sure you have discovered, this blog was created by Lionzone Digital Marketing. My favorite feature of our services, no long-term contracts! If we don't earn your business every day, we don't deserve to keep you! We would be more than happy to assist your company with their Recruitment Marketing needs; for more information about our services, please see https://lionzone.com/recruitment-marketing.