Which Social Media Platform is Right for My Company?
Deciding which social media platform(s) are right for your company is one of the most important marketing decisions you will make. The benefits of social media marketing include brand awareness, thought leadership, increasing your website traffic, SEO, reputation management, connecting with your customers, sales, and more. Unless you have a large dedicated social media marketing department, it is vital that you choose the right platforms out of the 100 or so available today to spend your time and resources, to get the most bang for your buck.
Knowing Your Audience
The key to successful social media is to know your audience. Age, gender, and interests help guide you on which platforms offer the best ROI for your company. Want to reach Gen Z? Facebook is not your best option; you would be better off with TikTok and Snapchat. Is your audience primarily men? Then Pinterest might not be the best use of your limited resources.
While success can be found for any business on any platform, working with small social media staff and a limited budget makes it important to focus your efforts on where your audience is most often spending their time.
Let's take a look at 9 of the most popular social media sites:
Facebook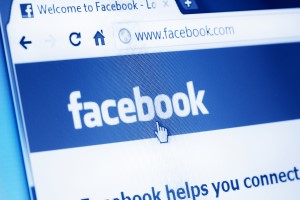 Facebook has 2.7 billion active users monthly, up 19% from 2019. Over 60% of all social media utilize Facebook. Facebook has been moving older each year in their user demographics; as such, it is not a top platform for Gen Z.
The average user spends at least 10 minutes per day on the app, and there are over 80 million small businesses focused on Facebook. With algorithms focused on preference for posts from friends and family, it can be hard to get new eyes organically.
Facebook is also offering a few new features for small businesses. You can now make video and audio calls directly from your company chat screen, which can speed customers through the buying process by reaching them where they are.
They have also improved their appointment tools, which sync with Google calendar and other popular scheduling apps, to assist your booking process by limiting the number of clicks to schedule an appointment and eliminating the need to call your business to set the appointment.
There is a lot of noise on this platform! Getting seen and heard can be a challenge, but it would be a mistake to forgo this platform completely. Even with the recent negative press, most customers assume you will have a Facebook page; as such, not having a presence on this platform can give a negative impression to customers searching for your company.
Instagram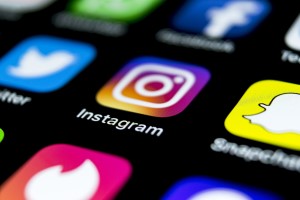 Instagram has 1.16 billion monthly active users, up 16% from 2019. More than 60% of their users log in at least once per day, and more than 130 million monthly clicks are on commercial posts.
Demographically speaking, gender is nearly evenly split, with slightly more women focused on this platform. The primary age group associated with Instagram is 18-34.
Instagram has just launched two new features aimed at creators and small businesses. Collab, this new feature allows you to co-author a set of content with another company, influencer, non-profit. This feature enables both accounts to feature in the header and share important analytics.
Desktop posting! For years, users have been begging Instagram for desktop posting options. Desktop posting will be a game-changer, making it easier for your team to utilize this popular channel.
What makes Instagram stand out for small businesses is that it is easier than Facebook to gain attention and followers. Images and videos draw a greater share of attention than text. This is a key platform for reaching visually minded audiences.
LinkedIn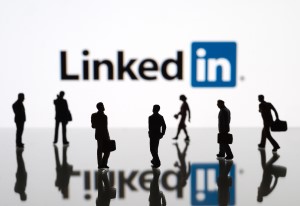 LinkedIn sees 350 million monthly users, an increase of 13% over 2019. Demographically, 50% of this platform's users have a Bachelor of Arts Degree or higher and have an average income of $46,000. This platform is geared toward business, unlike most of the other social media platforms. It is not built for eCommerce. For non-B2B companies, it can also be a valuable resource for finding vendors, business partners, and recruiting.
LinkedIn is a great resource for Account-Based Marketing. While this site is known for networking and recruiting, it can be an excellent tool for B2B sales. Ads on LinkedIn allow you to target not just industries but also narrow them down by company size, job titles, and more.
On the content front, LinkedIn allows you to post natively long articles, which will enable you to showcase your thought leadership. Join and engage with industry groups to gain brand recognition. Focus not only on sharing your original content, but also on sharing content from respected thought leaders. Research shows that, like most social media platforms, images and videos are king.
Twitter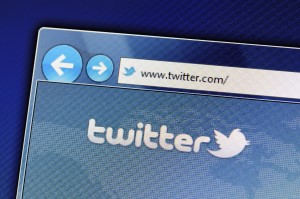 Twitter has 353 million users monthly, up 8% from 2019. Demographically, Geriatric Millennials, Gen X and Baby Boomers make up 63% of the audience for this platform. Twitter is the platform that is often the most talked about in the news. The focus of this platform is often but not limited to breaking news and viral opinions.This fast-action platform is great for a company with a strong social media team. Success on this platform requires several posts per day and a team to respond to comments.
Video does particularly well on Twitter, with posts with video seeing ten times more engagement. Your strategy should focus on adding valuable content with each post and sharing interesting and relevant content from other users. Organically, your message competes against a very crowded field, but # and @ help better target your messaging. For Ads, it has been noted that Twitter ads are 1-3% more successful that ads on Facebook.
YouTube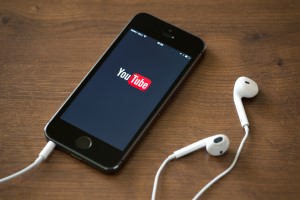 YouTube is the second most used social media platform globally, coming in just behind Facebook, and it is the second most visited website. Its 2 billion monthly users watch more than a billion hours daily. It reaches people of all age groups, from small children to retirees. While it does trend slightly higher with male users, 44% of users are women.
YouTube is a good choice for all types of businesses, B2C and B2B. In fact, B2B purchases use YouTube to research more than both Facebook and LinkedIn. Plus, YouTube allows you to target ads based on intent, leading to more conversions than targeting demographics.
If your social team is not large enough to handle the challenge of growing a YouTube channel for your organization at this time, look for popular influencers in your market that you can partner with; this can be an easy way to get your foot in the door without having to put the time and money into creating a large body of content and growing followers.
Pinterest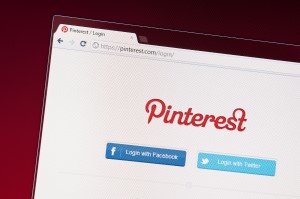 Pinterest has over 442 million users per month, an increase of 32% over 2019. Demographically, this site reaches a wide range of ages from 25-54. This site is known for catering to female users, with 70% of users of that gender, but they are seeing a rise in male users. Interestingly, over 40% of their audience have a household income of around $100,000 a year.
This site is great for small businesses, especially fashion, DIY, exercise, beauty, photography, food, travel, and interior design industries. It has been noted that 77% of their users say that they have found new products on this site and that 33% of people say that they use the site to follow companies.
Ads on Pinterest have shown a very positive ROI. They are less expensive and produce more conversions than both Facebook and Twitter. This is a busy forum, so it is vital to keep a consistent posting schedule to build and maintain a following.
Reddit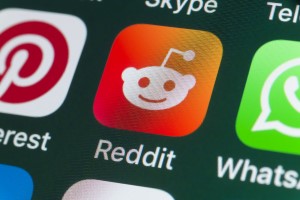 Reddit has 430 million users per month, which is an increase of 30% over 2019. Its users in the US are quite a bit behind the giants of Facebook and YouTube, with just 18% of USAdults as users. Demographically, it leans towards men and is most popular with younger users 18-29.
There are more than 130,000 active communities on Reddit. The focus of this platform is sharing information and learning. It is not meant for self-advertisement but can be a good place to showcase your thought leadership.
Unlike other platforms, where sharing the content of others is seen as a plus, original content only is required. This platform is great for asking questions and getting feedback; think market research.
TikTok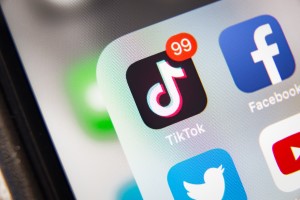 TikTok is one of the most talked-about newer social media platforms. It currently sees roughly 689 million active users each month, and more than 2 billion downloads of its app have been recorded. The audience that most often frequents this site are Gen Z, ages 16-24. The average user spends roughly 1 hour a day on the platform.
For the most success with this site, you need to understand your brand and the minds of your Gen Z customers. While this is a fun app to get brand awareness out, finding the right tone can be challenging. This site offers a great opportunity with the right social media team in place.
Snapchat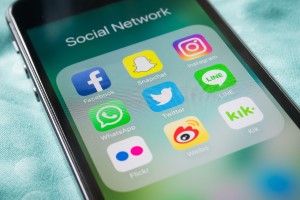 Snapchat reports more than 238 million monthly users. Demographically, this platform is favored by young Millennials and Gen Z. While women heavily favored the site in its early years, it has evened out with roughly 58% of users female and 42% of users male.
There are an estimated four billion snaps each day, and the average user opens their app thirty plus times daily. Due to the nature of its content, fear of missing out plays into the urge to digest its content.
This site is not for your Hollywood-style images and videos. It is for a more natural or behind the scenes look at your brand. Several creative paid advertising options that go beyond your typical image and text ads. The goal with Snapchat marketing is branding. If your clientele is in the Millennial and Gen Z range, this can be a fun way to grow brand awareness and loyalty.
Taking the time to determine which social media platform is right for your business today allows you to focus your resources on where they will have the most impact on your company.
Here it is! You have been expecting it- the sales pitch. As I am sure you have discovered this blog created by Lionzone Digital Marketing, which means that we would be more than happy to assist your company with their Social Media Marketing needs; for more information about our services, please see https://lionzone.com/social-media-marketing. My favorite feature of our services, no long-term contracts! If we don't earn your business every day, we don't deserve to keep you! Lionzone Digital Marketing- we get results!
Resources:
forbes.com/sites/forbescoachescouncil/2021/03/09/top-five-social-media-platforms-for-business-leaders/
https://www.socialmediatoday.com/news/the-8-best-social-media-platforms-to-market-your-business-in-2021-infograp/595834/
https://www.businessnewsdaily.com/7832-social-media-for-business.html
https://blog.hootsuite.com/youtube-stats-marketers/
https://www.oberlo.com/blog/reddit-statistics
https://www.socialmediatoday.com/news/facebook-announces-new-tools-for-smbs-including-video-calls-and-expanded-a/608638/